We believe you deserve a home designed exactly for your lifestyle.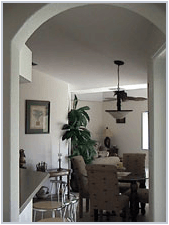 BRIGON Construction started business in Charlotte County Florida in 1982. "I began as an Aluminum Soffit and Vinyl Siding subcontractor providing for the needs of the local building contractors," says Brian Gonsalves, original owner and president of Brigon Construction, who is a certified Building Contractor license holder in the State of Florida. Now known as Brigon Homes, LLC, the company strives to achieve residential building excellence.
"Working along with many different contractors in the construction industry provided me insight and knowledge on providing customers as many options as possible when designing and building their new home."
With over 20 years of experience in the area, we provide only the finest products and quality craftsmanship which go into every home BRIGON builds.
BRIGON is a hands on builder that supervises each job frequently and carefully through to completion. Each job is checked thoroughly to insure complete customer satisfaction. We build Spec homes ready for occupancy, homes from our floor plans, or a custom home to fit your needs.
At Brigon Homes we believe you deserve a home designed exactly for your lifestyle. That is why we have developed floor plans we feel will satisfy your desires in a new home. Our designs can be built as drawn or can serve as starting points, with modifications made to suit your unique requirements. We can also create new designs or work from your building plans.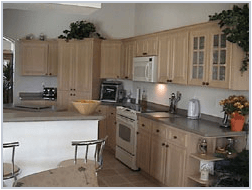 Once construction begins, we continue our commitment to you by paying attention to every detail throughout the building process. Finally, our focus on your complete satisfaction is extended by thorough follow-up service after the home is complete. The end result is a beautiful home, carefully constructed to fulfill your high expectations.
At Brigon Homes whether your choice is Englewood, Rotonda, Gulf Cove, North Port, Port Charlotte or Punta Gorda, call or visit our website to discuss your home plans with us. Because if you dream of building a second home, a magnificent "house of a lifetime," or something in between, Brigon Homes can turn your dream into reality.
"If you like service, respect and quality mixed with a good healthy dose of honesty and friendly attitude, Brian and his staff at Brigon Homes is the company to contact…"
Eric and Jeanette Barnhill
Read More
Phone: (941) 460-3458
Email: brigonhomes@gmail.com
Mail: Brigon Homes, LLC
3378 N. Access Road
Englewood, FL 34224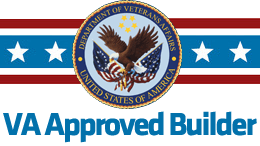 Department of Veterans Affairs Home Loan Guaranty Program. Contact us today for details.