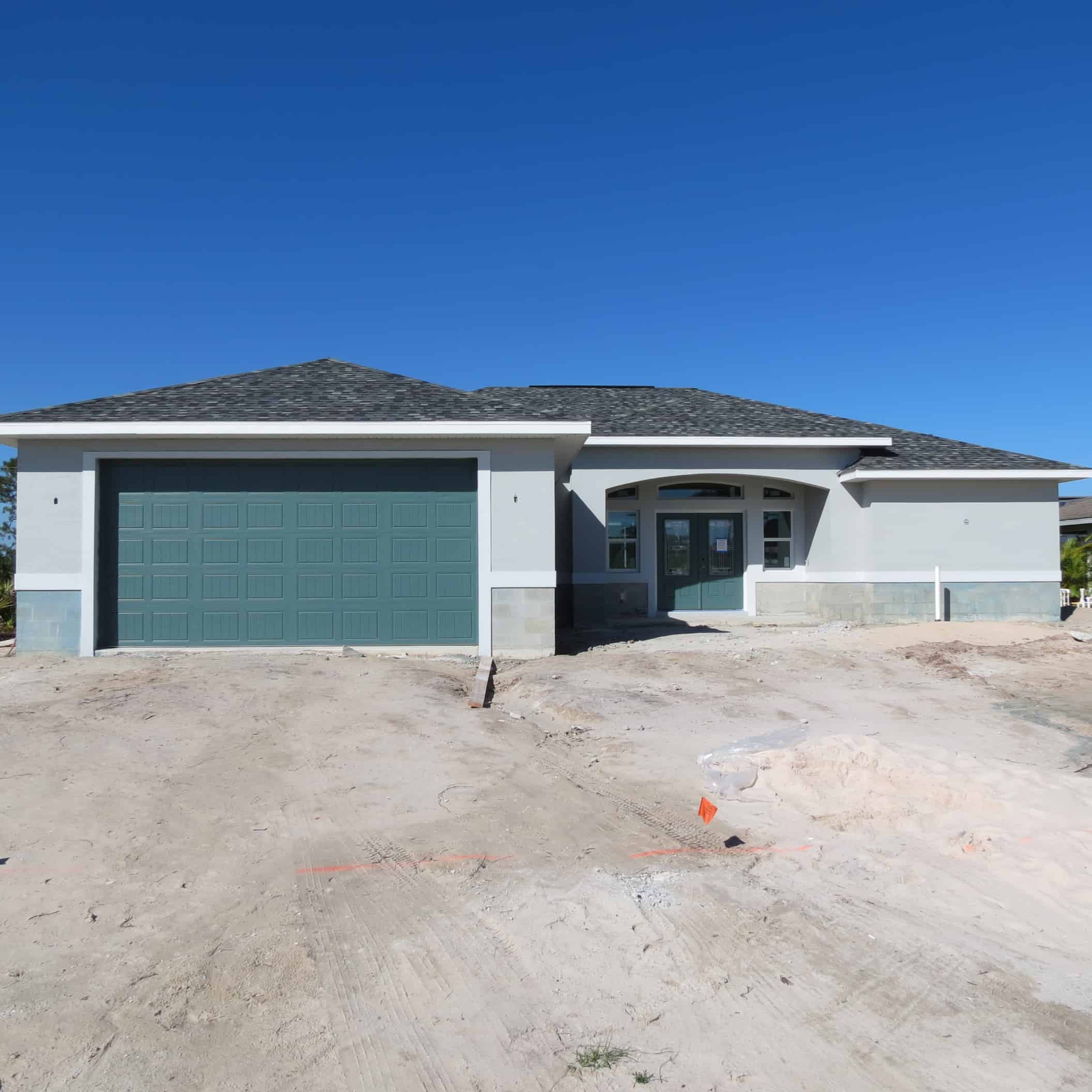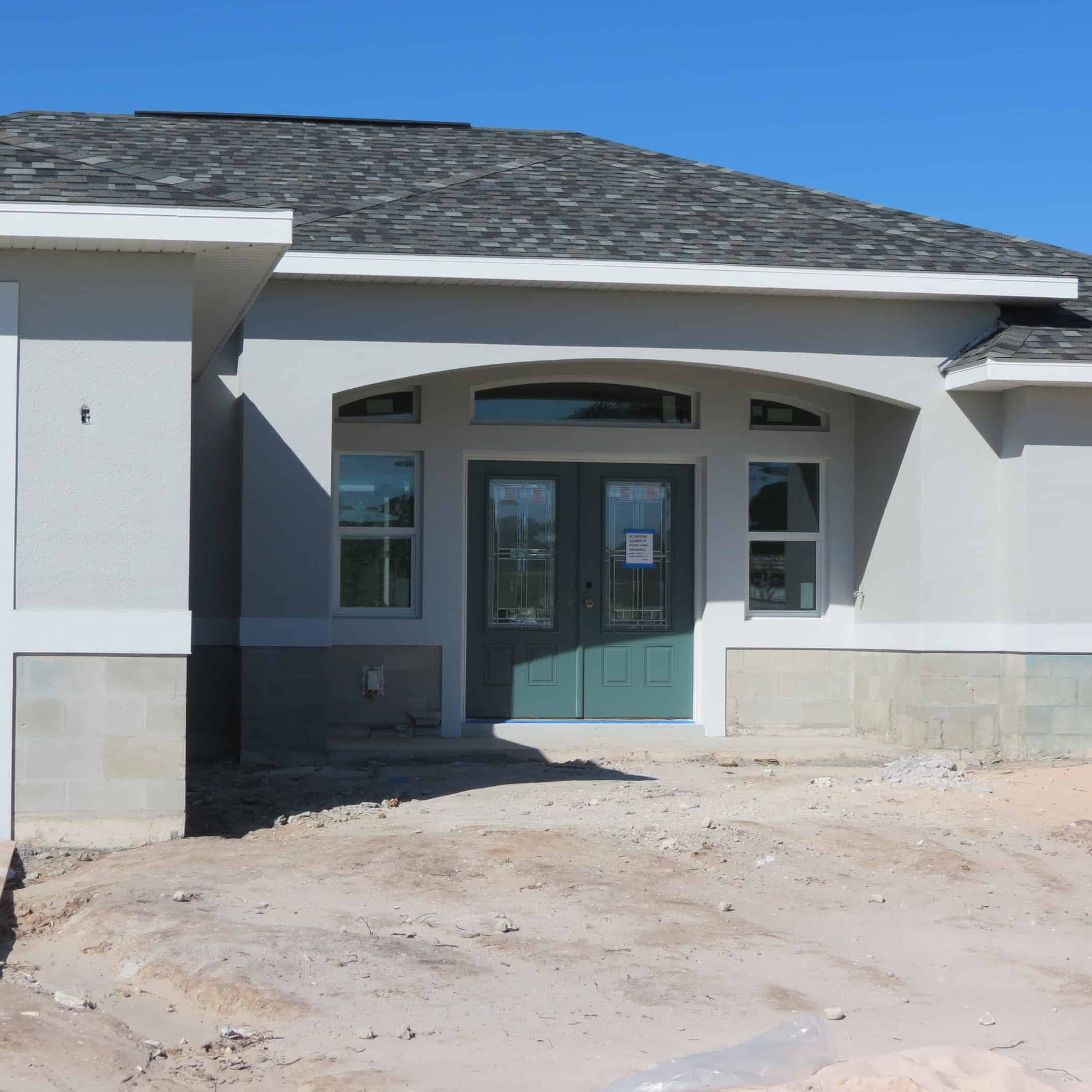 March, 2018. Majestic model is moving along, and nearing completion. Interior doors installed, and drywall completed, and painted. Veneer stone to be added below the horizontal banding on front of home. Floor tile is next to be installed. Pool deck, waterline tile, and pool cage has been installed.
 Brigon Homes is happy to announce commencing construction on our new model home going up in south Gulf Cove. We will be unveiling the completion of our Majestic model, early 2018. Keep posted for the progress of another Brigon Home.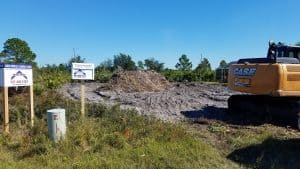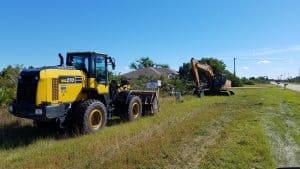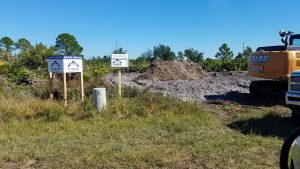 Welcome to our behind-the-scene look at an actual Brigon Homes project. This was our Tradewind home that was recently constructed in Rotonda West, FL.